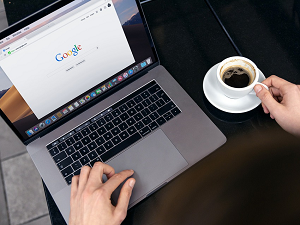 Google has taken another step in a long series of steps designed to improve the lives of everyone who uses their ecosystem of products.
In this case the company has added a new feature to Google Calendar. Called "Focus Time" and it's an event setting that seeks to help people block out time free from distractions.
If a user has blocked out a segment of time and marked it as "Focus Time" any invitations sent to you regarding video conference calls and the like will automatically be declined. The new feature also comes with a check box that will allow Calendar to automatically decline any incoming meeting requests if they're set to occur during the time you've blocked out.
Naturally if your boss or your boss' boss wants you to attend a meeting (virtual or otherwise) you'll get contacted in some other way and informed that you need to be there. Focus Time can't do anything about that but it does send a clear and unmistakable signal to your friends, colleagues and co-workers that you're busy. That is all during a certain and clearly defined block of time and that fact alone is bound to cut down on distractions.
Google had this to say about the new feature:
"With the changes to our working environments in the past year, having more chats and meetings makes it more difficult for people to carve out time for their core individual work. With the new focus time feature, we hope to make it easier to create dedicated time for thinking and core work."
The new feature is already in the process of being rolled out. However at present it's only available on a limited selection of Workspace plans.
Of significance it is not currently available to customers with any of the following:
Google Workspace Essentials
Business Starter
Enterprise Essentials
Frontline
G Suite Basic and Business
If you have a plan different from those listed above you may already see the new feature. If not you will soon. Check it out at your next convenience.