IT that works for you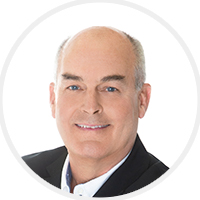 Started in 2004, iStreet Solutions is a complete technology solution provider. We are 100% committed to making sure business owners have the most reliable and professional IT service in Sacramento and the San Francisco Bay Area. Our team of talented IT professionals can solve your IT nightmares once and for all.
Here's why so many businesses depend on iStreet Solutions for complete IT services and support:
Integrity. We back up our best practice processes by having third party audits. The AICPAs and Enterprise SW Provider SAP have audited iStreet Solutions policy, processes and procedures multiple times. Since 2004 our continuous process improvement way of business has stood the test of time our time in business.
Responsiveness. We know that any incident is a Priority 1 to you! We treat each ticket with immediate attention. We will always investigate and reply with findings to assure you we have heard you. Our immediate actions are to determine whether an issue is localized or broad and act accordingly.
Availability. As a manufacturer you must have a provider like iStreet with an "Always On, Always Available" mind set. Our audited processes are designed to assure you of production quality solutions. In our almost 15 years of operation we have a 100% availability for the systems, storage, networks and other components we control.
Application Hosting. Our SAP hosting audited process have been certified by SAP multiple times. We apply those processes to applications from Microsoft and any third-party software built on MS-SQL, Oracle DB or any other DB large or small. We follow these processes so you can be confident and focus on your business.
Change Management. We know your business is dynamic, on the shop floor, in the warehouse, on the truck or ship. The back office keeps this under control. Our audited change management processes consider the stakeholder needs, the prework and communication plan, the sequence of multiple parties doing their jobs in the correct order, and to insure production quality solutions a rollback plan to improve the process for properly planned results.
Backup. The #1 most critical component of all technology is "Your Data". Protecting your data is done by audited best practices and processes. An agreed backup plan is always part of the initial scoping of a solution.
Performance. Whether a solution calls for application support on a public cloud, the iStreet Highway private cloud, and on site hyperconverged private cloud or your on-premise infrastructure, iStreet has you covered. Our solutions are built to securely connect with your shop devices including data acquisition and control equipment (i.e. PLC or CNC).
Cyber Security and Uptime. Protect. Protect. Protect. Industry analysts show that 81% of all breaches happen to small and mid-sized business. iStreet has developed a 15-point Cyber Security Operation that covers your devices and trains you people, where most breaches originate. With a mindset to keep malicious actors out of your network we work to keep even a well running network secure.
Product. With the 'cloud' all the rage these days we know situations demand on-premise computing equipment to create and keep your data and controlling your equipment. We provide best in class gear, or use yours, and deploy managed services to keep it all running optimally. Our professional services consultants can design a custom solution to fit your needs.
Always On. Always Available. Always Protected. iStreet Solutions has developed our AOHOST- 100 program for 100% Always!
Our custom service packages deliver what you need and want without overstepping the boundaries of your budget. From cloud services to data backup, iStreet Solutions is here to team up with you and your company for expert support.