We were able to consolidate and simplify our internal IT infrastructure operations for data storage

When we transitioned our IT with iStreet Solutions, they were able to consolidate and simplify our internal operations so that the transition was very smooth. The team has been very helpful with only small road bumps here and there. They were very responsive and able to promptly resolve issues when they arose.

iStreet has a great understanding of the Office365 suite, and this expertise is clear when working with them to accommodate your needs. Their customer support is highly personal and non-bureaucratic, with proactive solutions and minimal marketing.

Overall, the depth and breadth of iStreet's capability is a strong combination.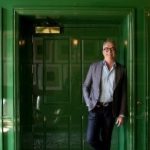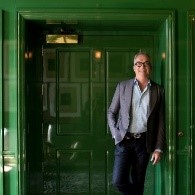 Kurt Bauer
CEO
Kanso, Inc.
San Francisco, California
AIMsi and C2B virtual server application hosting has given us a completely stable platform

Now we have a structure that we can trust our business with. Other IT firms have been less responsive and helpful with questions and issues, but iStreet Solutions gives me a high level of comfort. I feel like I can trust my business with their services. Their team was highly responsive, and they were able to resolve all of the issues we brought up.

We transitioned out AIMsi to the cloud with iStreet Solutions, and this was clearly a good move. We completed the transition before moving to our new location, and it really simplified the move. It's working 10 times faster now without any lag times, and we could not be happier with the highly competent iStreet Solutions team.

They simply made our lives easier!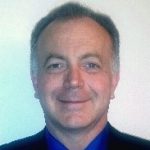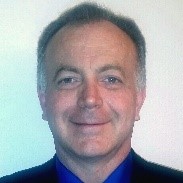 Scott Mandeville
Owner
Tim's Music
Sacramento, California Area
Simply put, I never have to worry about the security and accessibility of my data

Moving to iStreet Solutions hosting services and email has been a dream. I can be confident that iStreet Solutions is doing all kinds of behind-the-scenes technical work to ensure that the service is working properly. I've found their hosting to be the most secure and best customer experience.

When we have had to contact the customer service team, they have been very responsive, and typically very confident in their ability to resolve issues promptly. If you're curious or confused about your hosting services, stop worrying about the options at your disposal and let iStreet Solutions do the thinking for you.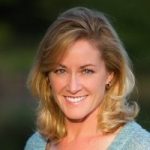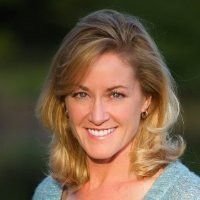 Katy Schardt
Principal
Compass Commercial
Sacramento, California
I rarely have an issue with our services

Our experience with iStreet has really reduced the amount of issues we have with our services. Even when we've had the occasional problem, it has been addressed promptly, professionally, and completely. This is the kind of service we know we can count on, always.

In particular, with other IT firms it's hard to feel like you're anything more than a number. iStreet makes me feel like they actually care about my problems, and the solutions mean more than just a bottom line.

What kind of service do you want to have? What do you need to be able to rely on? iStreet gives you this kind of security and professionalism, while also treating you like an actual person. If you want to stop worrying about your data and services, and have experienced people working for you, iStreet is the right choice for your company.

Christina Richter, MBA
President
Roseville Historical Society
Roseville, California
Leadership must be aware of the consequences

Information and data breach can potentially cost companies millions of dollars. Companies who handle sensitive data and depend on security to provide their services can be driven out of business by bad IT solutions. Customer confidence and company reputation are typically paramount. Company leadership will be held accountable for failure to implement proper solutions. Our decision to go with iStreet was based on their passion for providing high quality services at fair prices. Their hosting solution delivers a secure, reliable, and high availability environment.

Alex Kachanov
Principal
Prestige Software, LLC
Rocklin, CA
iStreet Solutions Focused on Our Business First

During our business continuity assessment with iStreet Solutions, we discovered that we needed to focus on identifying the critical business goals to keep our business running continuously without changes of personnel.  This focus led to changes in our technology strategy and execution to meet those business goals. Our goals are constantly driving our needs for technology in business.

It was clear that iStreet Solutions was focused on our business first. This really gave us the confidence we needed to trust their recommendations, and implement effective change in our operations. iStreet Solutions speaks the language of business, not tech speak, which was essential for connecting on the issue of business continuity.

iStreet Solutions helped us realize that business continuity is a critical business issue, not just a technology issue.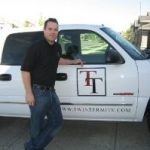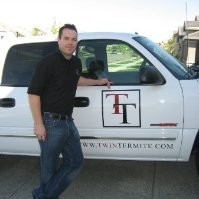 Kyle Finley
CEO
Twin Termite & Pest Control
North Highlands, CA
OMS application hosting at iStreet has been great, no issues for over 6 years.

The availability to work remotely, securely, and dependably has made a huge difference in our OMS application hosting. With other IT firms, we have often had trouble resolving issues in a timely manner. With iStreet, the experts are very responsive and have been easily able to resolve our issues and help our business run smoothly.

The stability and versatility that iStreet has brought to our platform's IT department has made a huge difference compared to other IT companies we've worked with in the past. We now have the ability to work securely and dependably from remote locations, and we haven't had any hiccups in a long time.

We would highly recommend this service to anybody who is looking for a stable IT solution with great customer service!
Lou
Owner
Forplay Catalog
Greater Los Angeles Area
Knowledgeable Team With A Quick Response. We are Able To Focus On Our Business Knowing That We Are In Safe Hands

Moving to a cloud-based system with iStreet Solutions Freedom CloudTM has done wonders for our business. Their ticketing system makes tracking our requests for service easy and transparent, and their team is knowledgeable and quick to respond to our needs. They made working remotely possible. And, because we don't need to worry about data loss, we are able to focus on our business. If great service and attention is your priority, choose iStreet Solutions as your IT firm.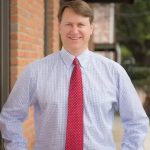 Doak Brown
Chief Operating Officer
The Brownstone Group
Houston, Texas