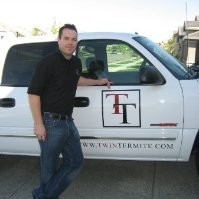 iStreet Solutions Focused on Our Business First
During our business continuity assessment with iStreet Solutions, we discovered that we needed to focus on identifying the critical business goals to keep our business running continuously without changes of personnel.  This focus led to changes in our technology strategy and execution to meet those business goals. Our goals are constantly driving our needs for technology in business.
It was clear that iStreet Solutions was focused on our business first. This really gave us the confidence we needed to trust their recommendations, and implement effective change in our operations. iStreet Solutions speaks the language of business, not tech speak, which was essential for connecting on the issue of business continuity.
iStreet Solutions helped us realize that business continuity is a critical business issue, not just a technology issue.
CEO
Twin Termite & Pest Control
North Highlands, CA